If you're thinking about a new garden space for 2019 then do plan ahead. Most of my landscape contractors are starting to book well into March and April now, and once the weather warms and the sun starts to make a more regular appearance, the phone starts to ring and seldom stops until October…! Garden design is a thoughtful process, and ensuring we have time to make the correct design decisions is crucial.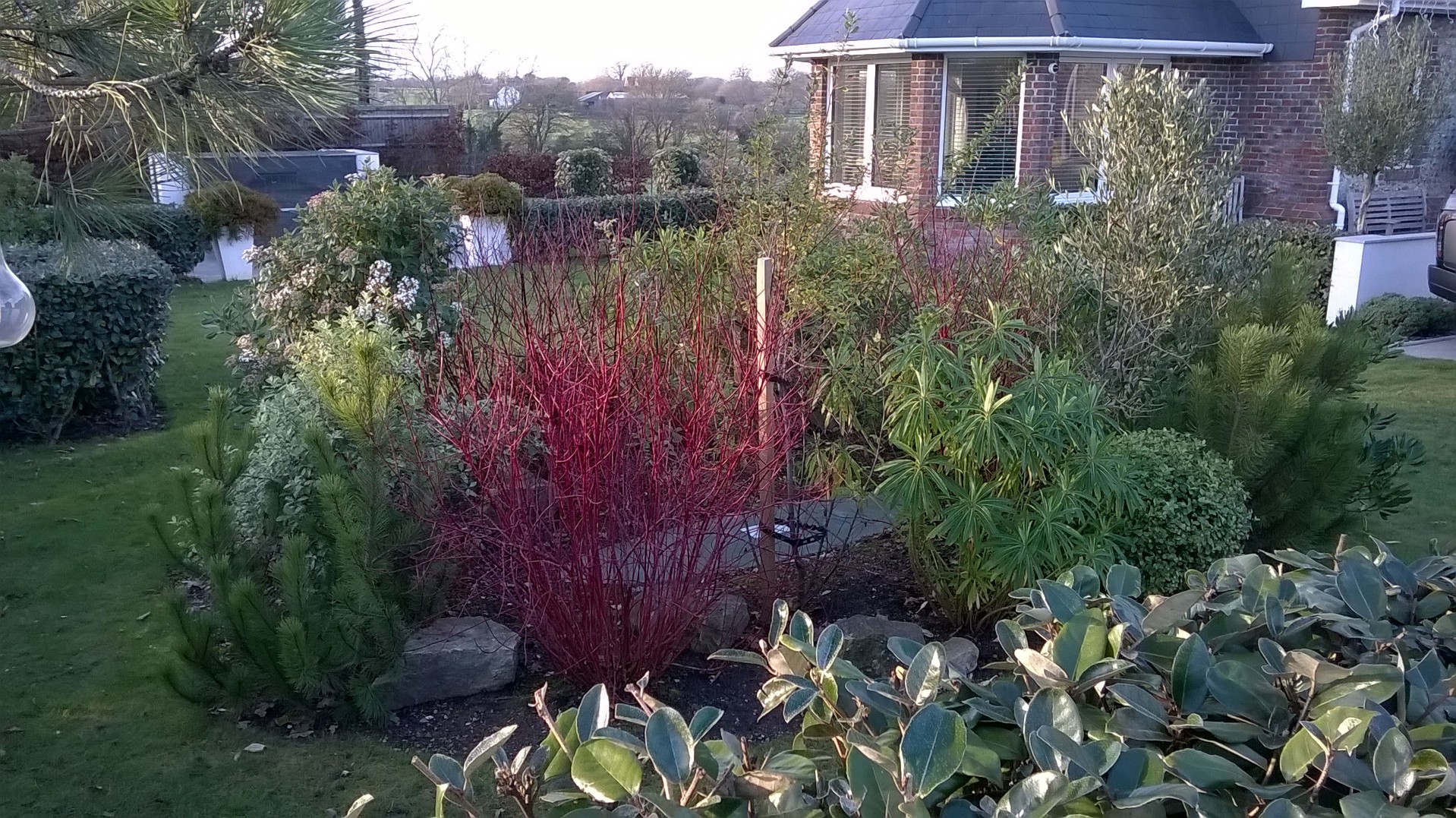 Clients often get in touch in March/April wanting their gardens ready for the summer, and I never like to disappoint, but this is seldom a realistic timeline for most projects. If you're planning on work to the house, please think about the garden whilst you still have access and before the build kicks off. All great projects are based on early collaboration between all contractors involved.
Shrub beds with strong evergreen interest are looking great currently. I recently visited one of my gardens planted a couple of years ago, and the vivid red stems of Cornus alba 'Sibirica' along with dwarf Pinus and the wonderful foliage of Euphorbia mellifera really made the bed sing out on a bleak December day.